DATA BANK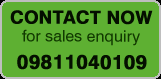 LINK 1: ALL ABOUT GENSETS
+ Where gensets are required?
Ans : All places where electricity is required.
+ What does a Genset consists of?
Ans : Gensets consists of an Engine and an alternator coupled to each other and mounted on a common base frame along with fuel tank,manual/automatic control panel ,silencer and batteries.
+ What fuel is used in Gensets?
Ans : Gensets run on HSD.Pipe gas/Natural Gas can be used on special engines.Biogas,gobar gas etc.cannot be used with our engines,unless modified.
+ What approvals are needed to run a Gensets?
Ans :
To install a Genset,permission is required from following authorities:
i) Central Pollution control board-For approval,exhaust gases of genset have to be discharged at a particular height above the building housing the genset,so that the exhaust does not cause pollution.Our gensets have CPCB noise approvals.
ii) Electrical Inspectorate- This approval confirms that cabling,installation,earthing etc. have been carried out as per Central Electricity Rules applicable to all electrical applications in India.
iii) Local Electricity Board- In most parts of our country,Genset capacity should be equal to or less than sanctioned load for the location.
+ Who does the installation?
Ans : Installation of Gensets can be carried out by end user.Necessary guidelines and drawings for installation of various auxiliaries and accessories will be provided by us.Commissioning of the Genset after installation has to be carried out by us & Ashok Leyland Engines/Service Dealers.
+ Why is Canopy/Acoustic Enclosures required?
Ans : Environment Protection rules require us to fulfill conditions ,if 75 db max. noise limit for a genset. We have to use canopy for this.
+ What are the types of Panels available for our Gensets?
Ans :
Gensets are usually supplied with a manual control panel. Engine is started from its own control panel and once rated speed and voltage has been attained ,switch in the manual panel is used to connect genset to the load.
For special applications, other panels can be made on order:
AMF Applications : In AMF panels,Electricity Board supply /or the mains is monitored and in case of failure, genset starts automatically and load gets transferred to Genset. When Mains supply is restored,the load will be transferred back and the genset will shut down after a short cooling period.
SYNCHRONISING Applications:To run two or more Gensets in synchronism with each other,these panels are required.Used where high start-up loads,major variations in load during peak/non peak hours,limitation in capacity of Gensets etc.These can be manual or fully automatic.
+ Warranty of Gensets?
Ans : The engine and alternators have warrant of 24 months from date of dispatch from our works.The other components i.e.battery,control panel are warranteed for 12 months from date of dispatch. Some conditions have to be fulfilled by customers.
+ Who provides after sales service?
Ans : Bhaskar has offices where service engineers are available.Ashok Leyland Ltd. has a network of 94 service dealers all over india and they provide after sales service for Gensets.
+ Should I stock spares?
Ans : No,service dealers have all the stock.
+ What is maintenance schedule?
Ans : Filters,oil is changed after every 500 hours of operation or six months,whichever is earlier. Also,daily,weekly and monthly checks are to be carried out ,which we send along with the DG sets.
+ What is continuous power rating?
Ans : Useful for supplying utility power at constant 100% load for unlimited number of hours /year. No overload capacity available.
+ What is Prime Power?
Ans :
Useful for supplying electric power in place of commercially purchased power.
Types are:
i) Limited Time Running Prime Power: It is available for a limited no of hours in a non-variable load application.Used in situations where are power outrages are contracted,such as utility power curtailment. Engines may be operated in parallel to public utility up to 750 hours/year at power levels not to exceed Prime power rating.Life of Engine is reduced by this constant high load operation. Operations exceeding 750 hours per year at Limited time Prime power rating should use Continuous power rating.
ii) Unlimited Time Running Prime Power: Prime power is available for an unlimited number of hours/year in a variable load applications.
Variable load should not exceed 70% average of Prime power rating during any operation period .
+ What is standby power?
Ans : Useful for supplying energency power for the duration of utility power outages.No overload capacity is available for this rating. Under no condition is an engine allowed to operate in parallel with public utlity at Standby power rating.Should never be used ,except in true emergency power outages.
LINK 2: DO'S AND DONT'S
+ DO'S
Ans :
- Before starting Diesel genset remove transit lock fitted on Base Plate near antivibration mount ,if any.
- Please study "User Manual" in detail before usage.
- Keep good ventilation which is essential to keep the air cool and clean.
- Use appropriate tools and equipments which are required to carry out any service.
- Ensure all nuts ,screws ,pipe connections and covers are properly tightened.
- Check all guards are properly fitted.
- Ensure that sufficient diesel fuel oil in the tank & lube oil in the engine(for specification,grade of oil & coolant refer to O & M).
- Check the battery condition & connections.
- Check the four point earthing of the generator set.
- Apply load on the genset gradually.
- Carry out maintenance ,repairs and overhauling of the genset as recommended schedules in the "User manual"
- Call on the Authorised Service Dealer for servicing & maintenance work.
+ DONT'S
Ans :
- Do not repair /service any part when set is running.
- Do not use " cotton waste " for cleaning purpose(use cleaning cloth).
- Never operate the genset with any parts or ducting removed.
- If any fault is traced ,do not attempt to start the genset unless fault is rectified.
- Do not bring a naked fire near the genset.
- Do not use start push button continuously for more than 5 seconds.
- Do not turn off the fuel supply for stopping the genset unless emergency.
- Do not allow the genset to run idle for long periods on no load.
- Do not start the genset when MCB is in "ON" position.
- Do not leave behind tools,waste cloth,loose wires,etc.after repair work or maintenance worrk is completed near the genset.
- Do not add acid of any strength to the battery,for topping up ,use distilled water only.
LINK 3: ROUTINE CHECK POINTS
+ LUBE OIL
Ans : Be sure to check the oil level before each operation.
+ RADIATOR
Ans : Check/ensure coolant level in radiator in cool condition.Do not remove the cap except for coolant top up.
+ AIR CLEANER
Ans : Check air cleaner periodically in accordance with the engines operation manual.
+ BATTERY
Ans : Check the electrolyte in battery and add adequate distilled water ,if low.
+ LEAKAGE
Ans : Check for oil & coolant Leakage.Attend & rectify immediately.
+ LOOSE CONNECTION
Ans : Check & tighten for any loose connections.
LINK 4: MONTHLY ELECTRICITY CONSUMPTION
Let us know how much electricity we consume ,by using following devices in our day to day usage. By knowing your consumption,you can help save electricity.
Device (Capacity & Size)

WATT

Electricity Consumption (kWh)

One Unit of power will be consumed when you run the device for below mentioned hours

One hour/day

Six hours/day

Bulb

25

0.75

4.5

40 hrs.

40

1.2

7.2

25 hrs.

60

1.8

10.8

16 hrs. 40 min

100

3

18

10 hrs

CFL

5 watt

7

0.21

1.26

143 hrs.

9 watt

11

0.33

1.98

90 hrs

11 watt

13

0.39

2.34

77 hrs.

25 watt

27

0.81

4.86

37 hrs.

Fluoroscent 

Tube Lights 48″

with Copper choke

55

1.65

9.9

18 hrs. 11 min.

with Electronic choke

35

1.05

6.3

28 hrs. 11 min.

Night Lamp

15

0.45

2.7

66 hrs. 40 min.

Ceiling fan

36/48″

50

1.5

9

20 hrs.

56″

60

1.8

10.8

16 hrs. 40 min.

60″

71

2.1

12.6

14 hrs. 17 min.

Table Fan 12″ / 16″

40

1.2

7.2

25 hrs.

Electric Iron

Domestic

45./700

13.5 to 21

81 to 126

2 hrs. 13 min to 1 hr. 25 min.

Dhobi

1000

30

180

1 hr.

Immersion Iron

1000

30

180

1 hr.

Geyser

Storage 15-50 lit

2000

60

360

30 min.

Instant

3000

90

540

20 min.

AC

1 ton

1400

42

252

43 min.

1.5 ton

1800

54

324

33 min.

Air Cooler

170

5.1

30.6

5 hrs. 53 min.

Refrigerator

Small

225

2 unit/day

Big

300

4 unit/day

Toaster

800

24

114

1 hrs. 15 min.

Hot Plate

1000/1500

30 to 45

180 to 360

1 hr. to 40 min.

Electric Kettle

1000/2000

30 to 60

180 to 360

1 hr. to 30 min.

Mixer-Juicer (Big)

450

13.5

81

2 hrs. 13 min.

Washing Machine

Automatic

325/1000

3 hrs. 5 min. to 5 hrs.

Semi-Automatic

200

6

36

5 hrs.

Vacuum Cleaner

700-750

21 to 22.5

126 to 135

10 hrs. 26 min. to 1 hr. 20 min.

Radio

15

0.45

2.7

66 hrs . 40 min.

Tape Recorder

20

0.6

3.6

50 hrs.

TV

60 to 120

1.8 to 3.6

10.8 to 21.6

16 hrs. 40 min. to 8hr. 20 min.

Video

40

1.2

7.2

25 hrs.

Mosquito Repellant

5

0.15

0.9

200 hrs.

Water Purifier

25

0.75

4.5

40 hrs.

Computer

100 to 150

3 to 4.5

18 to 27

10 hrs to 6 hrs. 40
min.